Receive Life to Give Life, and Give Love to Lose...
Do you see that sadness in your own eyes? Yea, I wish I could change the world If I tried. There's a thing called love, but what if love died? And if love is life and life is dead, then what survives? And if life is laughter and laughter is gone, then do we all cry? Within the waning whispers of laughter we let out a sigh.
Stuck
I'm speaking in tongues, twisted and tied. Mouth sewn shut but words open wide. Vocal chords ring deep but syllables are hung high. Syntax takes a back seat to grammatical crimes. The only way to express myself is in the art of rhymes. But now I can't even draw from the well if it's dry. If words are tucked away. Then what am I supposed to say? Limbs lay lifeless. The day I was...
Catching the Sky
In the sky I see a great, beautiful, white luminescence Awe in my eyes as if I had seen God's wondrous essence So mysterious yet even darkness shudders in its presence And with its light feathers it climbs above the moon's crescents But fear steadies my hopes, shortening my hand's reach What if I fall off the edge of the earth chasing it on my own two feet If I jump as high as it...
Summertime.
Chill beats and cool songs, on repeat while summer's on Hot feet splash in aquatic ponds, trees shade from the heat's bond
Beneath the Snow - Many Malz ft. M.M.Lo
Graduation Day
05.15.11 Another day I'll never forget. Amazing day.  Such a great way to end high school.  I'm missing it already.  Graduation was perfect, and the party was really fun.  Thank you to everyone who came out to celebrate my graduation.  Appreciate it.
The Mind.
And the leg sweeps, dragging the dust across the gray floor. The sole of my worn, three-striped adidas scratches the ground. One lone drop of sweat trickles down my cheeks. Fingers gripping the hard, cold floor, bearing the weight of my body. Muscles tighten, relax, contract, loosen, stretch, scream Lungs swallowing gulps of air, heart beating furiously. Body glides in the air, floating light as a...
Answer With No Questions.
You know that feeling when.. You're asking that question again and again Loopholes and circles that seem to never end You take a firm grasp of that pen But those delicate words, they depend On the mix of emotions growing from that stem Paper replaces the feeling of a friend Asking if maybe you could be sent A little bit, just a piece of heaven But you end up back down to the same question....
The Grass Can't Be Green.
Guess I really can't fool myself. The grass really is green. There's really spaces in between. Guess this presence is really what I felt. How I wish I could fool myself. The sky really can't be blue. None of this can really be true. How I wish this isn't what I felt. I can't fool myself.
Picture.
A picture can speak a thousand words/ But that same picture can contain your whole world// The day the earth stood still, the moment time stopped/ Encasing it in memories, safer than key-and-lock// A painting, a collage of colors intermixed/ With defining lines, black laces of interstice// And in that image, history is written/ And with time, like wine, it becomes more fitting// For stories to be...
Spilled Ink
If I could spill ink on a thousand burning pages Even the paper couldn't contain my rages My many faces, the ink would form Slowly drip into a black smothered storm And transform into a tumultuous heart beating With shaking, aching, dripping hands reaching Fingers feeling, for something to hold onto
Sunlight Hurts My Eyes
Thought maybe shades of gray could take me away from yesterday But the sunlight still hurts my eyes Shut the other so I could see a little more clearly, now there's only one I. Thought maybe if I waited I could awake to another today But the sunlight still hurts my eye Closed what's left, but now I can't see what's right.
It's the simplest things.
Simply. The. Simplest. Things.
a day
022010 i'll always remember.
Fly
I like being foolish, and I like being naive and/ I like having impossible dreams to believe in// Reaching for the sky is what some people know/ But I want to be the one to reach for the unknown//
Litany.
Is it really peace if you're only falling to pieces/ The puzzle pieces just don't fit into the adjunct creases// And you pray, please, heaven send me some blessed eases/ 'Cause life aint as easy as some people make it seem// Wishing the breezes would carry you to some far-off dream/ Sayin' life aint feasible, living in a world with no meaning// But I'm screaming,...
Smile
I look at the world and smile because I know that there is always beauty in life.
Masked
Degenerate fiend from hell, emerging from an unbroken spell. What have I become? Looking in the mirror I can't even tell.
Strange
I'm sure we've noticed, all of those times/ When promises were filled with just empty rhymes// And it's like, all the negative feelings combined/ Your heart trapped, in the world of the outside// In one moment, your whole life could change/ One action, and the whole world seems deranged// Left gets right, and right becomes the strange/ And it speaks, as if it has something to...
Blank Slate
I have so much on my mind, but I just can't form my thoughts into words that fully express what's rushing through my head at the moment.
Always Remembered.
Days go by, and you're still gone. Sitting here, asking myself, "Can I really go on?" Time flies by, and you're never here. Every second that passes, the world sheds a tear. We'll always remember your name Etched in our hearts, obtained your own fame. Missed but never forgotten. Gone but never lost and. Your soul sings high, in our minds Resonate deeply from the other...
the shadow
Carved my own destructive path, slowly eroding my soul away/ Eaten by the demons lurking within the shadow searching for strays// The valley of the shadow of death, becomes a small price to pay/ When your own shadow follows your path for an eternal stay// For I am the hypocrite that they forever damned to the stake/ The witch they burned in the fire in my condemned state// "Repent and...
Every Day Is a New Day
I wake up, and I thank God for a new day/ New tomorrow away from yesterday's pains// I get outta bed, and thank Him for a new morning/ That most can't see cause their minds are storming// Name ain't in the obituary, so I'm still alive/ Just gimme strength for this new day to survive// Just stop and start to smell the fresh nature/ And realize that the whole world...
Elixer
Mixed memories, dwell within this entity/ Thoughts intricately, become my own enemy// Give me an elixir, to cure me of this mixture/ Just one sip, to rid me of the random pictures// Give me a new tomorrow, one without the sorrow/ Maybe one with borrowed joy, instead of wallows// In misery, give me a path to walk on leisurely/ Away from this grizzly world of pain obtained easily// Fork in the road,...
360
Thought I broke free from the chains, but I ended up back from where I came/ Waiting for something that'll never be the same, like I'm trying to arrange// And alter destiny for a change, but in the process, became something deranged/ And I wait impatiently in the rain, pellets on my skin, numb to the pain// I wish it was true, like that saying, I'm going against the grain/ But...
New Year
Thank you for everything.  You made 2010 memorable.
There are two types of greetings:
Friends: Best friends: True that.
Dreaming..
From the night before, and the night before that, I've had forgotten dreams/ I can't remember what I had dreamt, my memories are torn apart at the seams// And it seems as if I can't recover what I had lost, as much as I want to remember/ When did it all start, I can't think, now that we're in the winters of December// Perhaps November, or maybe September, ah yes, ...
Miles
those miles were tiring, but i walked them without giving the slightest sigh/ my legs were crying for rest, but i dragged them both through the day and night/ regardless of the distance it required, or whether i had to trek across an empire/ i walked, and walked endlessly with a burning fire, to see you, my one desire/ would you have done the same? now for a nameless name.
Serenity
I feel the peace, tranquility, ease Poured worries out into the streets My mind free, from things unseen Heart singing sweetly, beneath me Out of the trees, came a singing For the harmony, sings so sweetly You breathing, calmly sweeping In the memories of the weeping That moment please, remember me One heaving breath, to see Letter of serenity, to reach thee
The Fall of a Nation
Desire conquered an empire, fell a nation of kings and sires Now tell me how higher must the crier climb to reach what he admires Memories thrown, while lies cover the thoughts overgrown They say it hits closer to home, now that lady truth has shown I wanna know why, and how I'm choking on invisible wires Muscles striving and stretching, sweating to cross a desert dryer Emotions moan,...
War
Labeled as a soldier, or labeled as a fool? Or insane, for fighting in a war with no rules Victory voided, chained to this memorial Entered a paradox, loophole unavoidable Now, Never, Neverending Ever, Forever, value defending Vast remembrance of memories Etched into my soul, written as an elegy Remember, never ever forgotten to me Darkness falls, in it I found the truth In it I stared in awe,...
Sing for Me.
Just once more, can I hear you sing? Of the hopeful, So note full, Do you know the joy that you bring? Signal sweetly the coming of spring. With the Likeness, Of the lightness, Of the feather off your wing.
Why?
Imagine, seeing one of your own cry/ But you can't ask, you can only wonder why// Why. Why? So much hurt in their eyes/ But you have to sit back and you realize// What. What? Can you possibly do/ When you don't even know lies from the truth// Before you know it, you're crying too/ Heart sings, notes bleeding through//
Sprinting to the End.
Sprinting until I collapse, not until I'm out of breath. I ain't not gonna relapse, not until my body's death. My heart screaming and beating, but I won't be stopping yet My feet seething and heating, but moving with no regrets. Gasping for air, fingers twitch, but I still crawl gallantly Bleeding heavy and blood drips, but still look valiantly Lightheaded and...
Music
Heard a song sung sweetly, beneath me, tune came quickly/ Sleepy, deeply, sound sang seeping, fleeting yet creeping// Melodies collided, decided never to hide it, parallel notes were flying/ Strung one-sided, but two became united, bided time to ride it//
Blind
I'm gonna turn my head, and look up at the sky, so when the sun shines/ I'm gonna become blind, so I don't gotta see with my two nearsighted eyes// Maybe I can start to feel with my own heart, with my impaired vision may it depart/ Take away my lathergic thoughts, and with carved feelings impart/ Shamed only in name, when deep inside it becomes more than a mind game/ Will it...
Dreary Dreams
Inert potential releases as dreams become deceased And knee deep into this herd of sheep as the shepherd calls sweetly Callous becomes the ears that hear of such dreary tears And cheeks that hold dear the warmth become cold with fear Lacerations to the heart, where darkness becomes the heavenly start Creations from parts and pieces torn apart in the dark A thesis that bears reason but its...
Parallels
How did I go from dancing in the moonlight to dancing in the rain? How did I go from basking in the sunlight to flooding in the pain?
"Sunshine, sunshine, it's fine" ...
On Angels' Wings
Don't worry. You'll be on angels' wings, while they carry you and sing/ Take you up to three kings, and they'd tell you three things// The pain hits, but you'd wish if it was only to miss, like that fleeting kiss/ Yet its a miserable fist, fogged up in the mist, lost in this abyss// So you just reminisce about the gist of why all of this exists/ Give in instead of...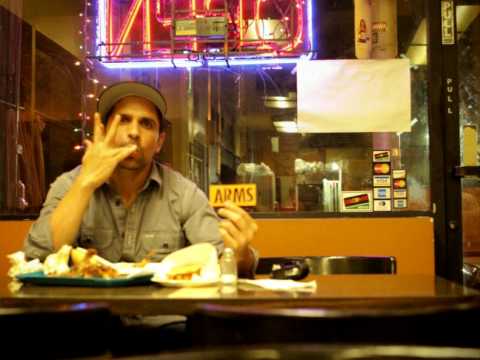 An idea for something.
Memories laced with anthrax, debased from the screeching train tracks/ A case of "I can't take this back," a rat race of heart attacks// A taste of pain packed from ruined places bombarded with flak/ Try to erase the facts, but it still won't replace the blackening cracks//
This is a Story..
Behold, as a story unfolds/ A story of a boy who never gets old// He rides his horse, he rid and he rode/ And he never stops on the less traveled road// His body shivers, but his soul is never cold/ And dancing in the rain is all he's ever known// They try to stick him in his blank clay mold/ But he knows better than to listen to what he's told// Behold, this tale untold/ A tale of a...
Pain is inevitable. Suffering is optional.
Pain and anguish strike the heart of the human mind/ While verbal language strikes up hard the luminescent light// With a crescendo, my voice resounds with my message of conviction/ But the flittering notes get pounded into the ground without restrictions// A creation of a divine line to separate the truth from the lies/ To counter the ablation of the timeline that crucifies our lives// Tears...